Former Star-Ledger reporter Guy Sterling recently dropped by to donate his collection on Bloomfield's legendary Dirt Club and share memories of his late friend, colorful owner John "Johnny Dirt" Schroeder. From 1979 to 1991 The Dirt Club hosted a plethora of local and nationally known punk, hardcore, power pop and experimental bands, held events like the Slime Festival on the Passaic, and sponsored compilation albums that included bands that played at the Dirt Club. Among the many New Jersey bands who played the club are The Smithereens, Adrenalin O.D., and Dramarama. National acts who performed there include The Fall, the Modern Lovers, and Wall of Voodoo.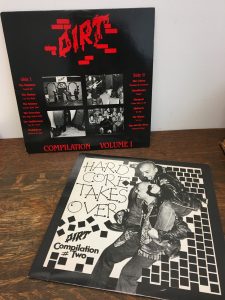 Guy donated vinyl comps, live recordings on cassette, posters, photos, a scrapbook and more. Among the most unique items in the collection are the club's famous "dirt bags," literal bags of dirt that could be purchased at the bar.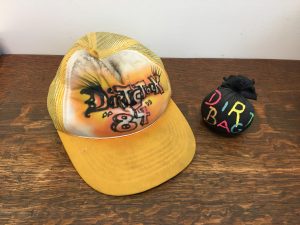 We're thrilled to make a home for the Guy Sterling Collection on the Dirt Club, which complements the New Brunswick Music Scene Archive and the many books, periodicals, and zines we have on music and venues in New Jersey in the Sinclair New Jersey Collection. The collection is currently being processed and in due time will be available to peruse in our reading room.
Sources:
McCall, Tris. "Remembering Johnny Dirt, the down-to-earth king of the Jersey pop underground." Inside Jersey, September 23, 2011. https://www.nj.com/entertainment/music/2011/09/remembering_johnny_dirt_the_do.html?fbclid=IwAR2g26r1bpkzuty3sYEq4Lr_J2p01Nd6CeOrSnseblon344l6dGwi8-7JG8