By Tara Maharjan
When I started my Library Science program at Simmons College in Boston, I came across an opportunity to become a Cookbook Librarian at America's Test Kitchen. The collection is comprised of over 4,000 books ranging from local cookbooks to The Modernist Cuisine. I held the position as a very well fed volunteer for two years. I loved my position but graduate school ended, cookbook librarians are rare, and my passion is archiving. I moved back to my home state of New Jersey and strung together part-time, and sometimes full-time, temporary archiving work until I became  a full-time Processing Archivist in Special Collections and University Archives at Rutgers University.
The Sinclair Jerseyana Cookbook collection came to my attention: forty boxes of cookbooks that needed a finding aid. Finally my interest in cookbooks and my passion for archiving came together! The collection is made up of cookbooks from New Jersey towns,  local churches, schools, and organizations, and companies that operated in the great Garden State. Every book is unique. Some have homemade covers, others are professionally bound; some focus on ethnic cuisine, while a few focus specifically on and promote products to be used. Two of my favorite cookbooks with homemade covers are this wood burned cover from the 1976 cookbook by The Christian Community Shrine of St. Joseph, entitled Our Community Cookbook,
and this screen-printed 1973 cookbook entitled Look Who's Cookin', by the Somerville Neighborhood Troop 12 from Rolling Hills Girl Scout Council.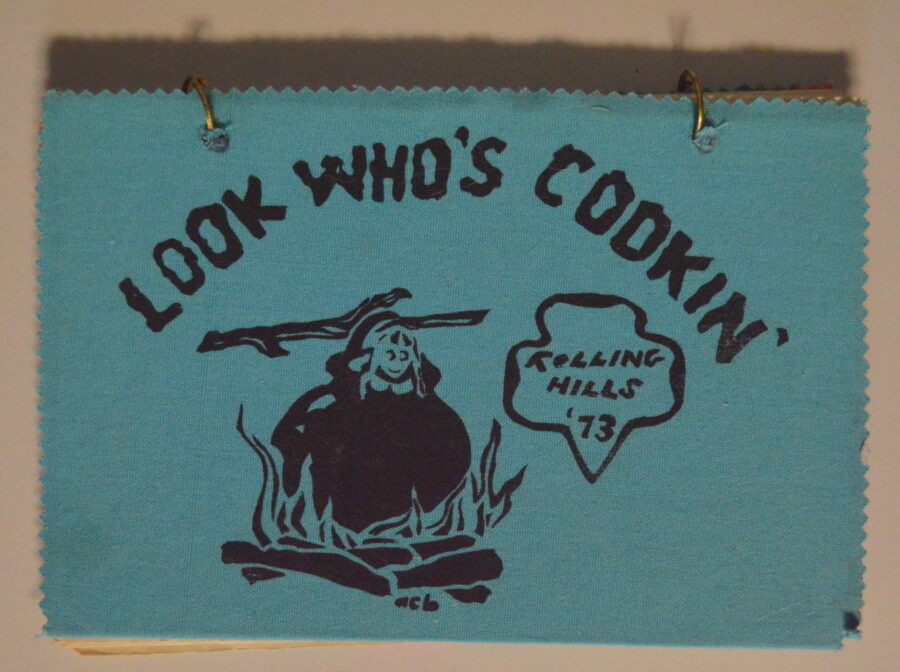 Some cookbooks were for a cause.
(Muhlenberg Hospital Auxiliary. Cook Book. Plainfield, NJ: The Auxiliary, 1907.)
Other cookbooks were produced to promote products, such as the 1962 Fun-To-Do Party Book, by the Ballantine Beer Company from Newark, or the Gem Chopper Cook Book (seen below) from Flemington, 1902.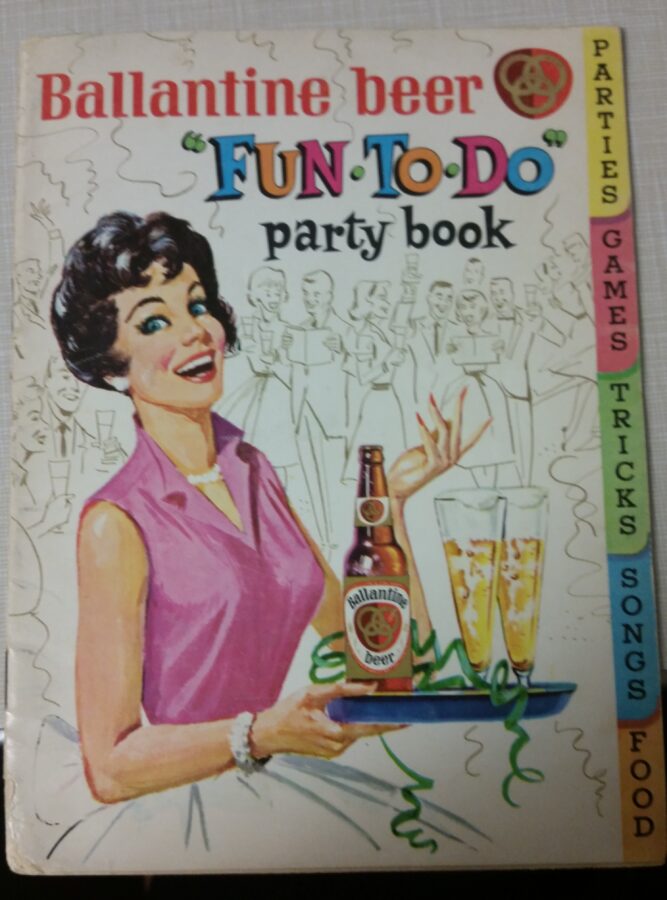 This collection is filled with so many wonderful and unique cookbooks, with dates ranging from 1902-2006, that you just need to check out the collection yourself. Julia Child did in 1992 when she came and received an honorary degree at Rutgers. More information about the collection can be found here.