By Christie Lutz
As we mark the second anniversary of "some traffic problems in Fort Lee," we take a look at the magisterial George Washington Bridge during an earlier, more innocent time.
Images below from George Washington Bridge Over the Hudson River at New York: built and owned by the Port of New York Authority, fabrication and erection of towers and floor by McClintic-Marshall Corporation. Bethlehem, Pa. : McClintic-Marshall Corp., 1932. (Sinclair New Jersey Rare Books Collection)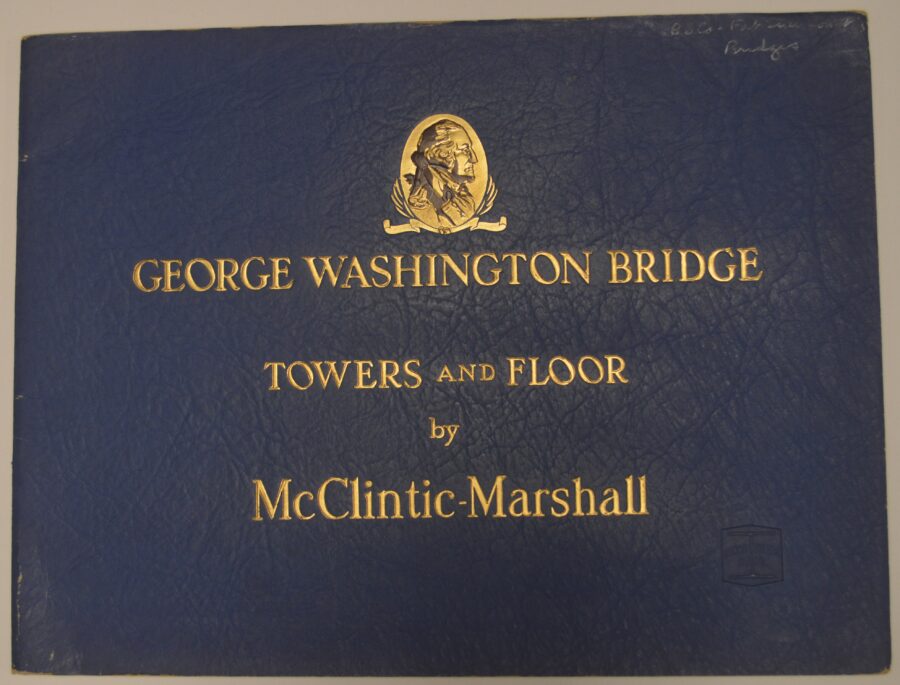 While the towers, floor and girders were fabricated by McClintic-Marshall, a subsidiary of Bethlehem Steel, the bridge's cables were made by Trenton's John A. Roebling's Sons.  Special Collections holds the  Roebling Family Papers and related collections. The Sinclair New Jersey Collection includes numerous books on the Roebling family and business as well as company catalogs and brochures.