#AskAnArchivist day is an effort from the Society of American Archivists to bring awareness to the archival community, but also an opportunity for repositories to answer questions about their collections and their jobs. This year Rutgers Special Collections and Univeristy Archives participated for the first time on Twitter (@Rutgers_SCUA). Digital archivist Caryn Radick and processing archivist Tara Maharjan were available for an hour and a half to answer questions.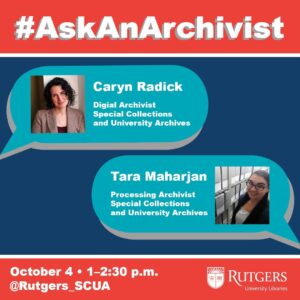 Throughout the day, they shared other fun facts about the collections in SC/UA. Such as, what is the most glittery item? That would be this untitled work by Miriam Schapiro.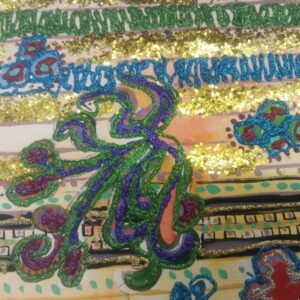 What is the oldest item? A Didrachm coin minted between 280 B.C.E.-276 B.C.E.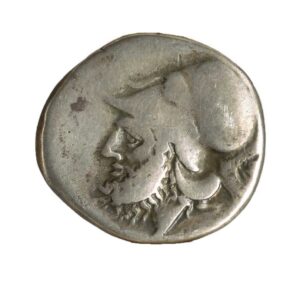 Newest acquisition? That would be this folding chair that President Barack Obama sat in during his Rutgers 250 anniversary commencement address.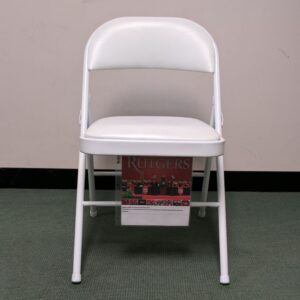 Oddest item? Probably a mummified cat. It was donated in 1954 and not much is known about it except it is from Egypt.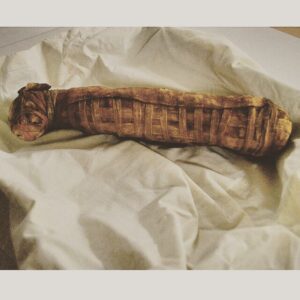 We were able to share some behind the scenes videos and photos of our collections to answer question like have you ever wonder about the trip our materials take from our closed stacks up to our reading room in the dumbwaiter? Well now you can wonder no more.
We were able to share some other fun facts, including that not all of our materials are stored on-site.  We have other facilities on the Rutgers Campus which hold some of our boxes.  Here is one such building with an archivist for a size reference.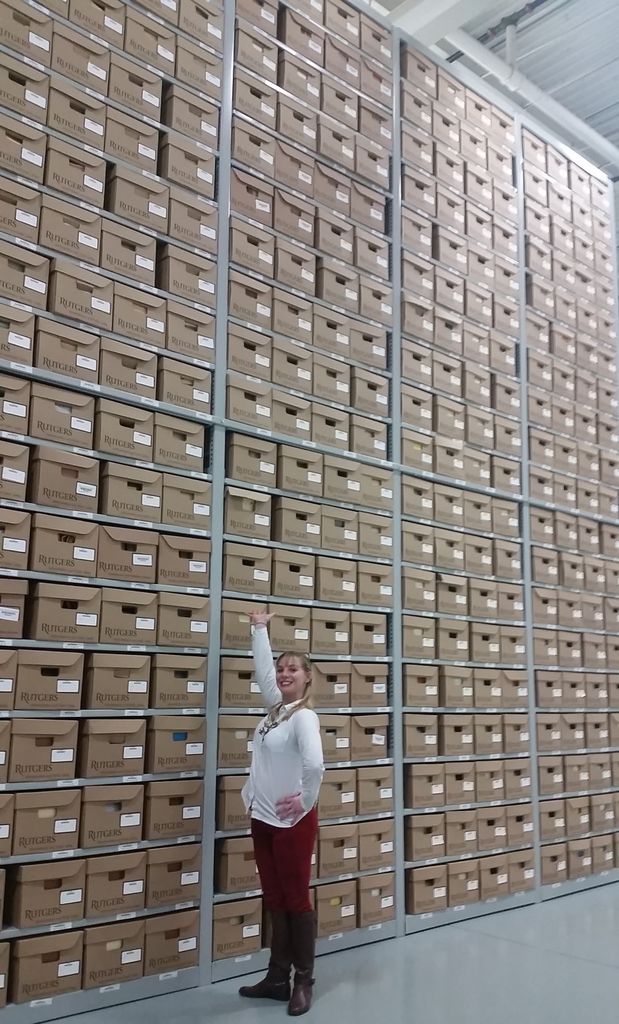 We shared some of the toughest things about being an archivist.  First, the handwriting can sometimes be tough to read:

Can you read it?  It says, "…is away from her and now Old Rutgers means much more to me than ever before. I am…"
Second would be how physical being an an archivist really is – it requires people to lift ~40 pounds, to be able to move pallets of boxes, and use the movable shelves.
Being an archivist is a physical job- requiring people to lift ~40 lbs, move pallets of boxes, and use the movable shelves #AskAnArchivist pic.twitter.com/l8luw2dnr5

— Special Collections (@Rutgers_SCUA) October 4, 2017
But one of the best things about being an archivist (we think) is stumbling across images with cute animals.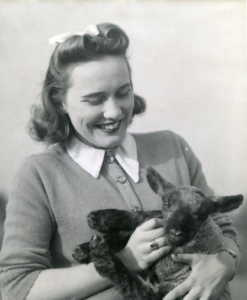 We had so much fun with #AskAnArchivist Day.  We look forward to participating again next year.  If anyone has questions about our archives or about being an archivist you can always reach out on social media @Rutgers_SCUA or by email at scua_ref@libraries.rutgers.edu.  We will leave you with some more highlights from the day.
.@RutgersU archivists Caryn Radick and Tara Maharjan took over the @Rutgers_SCUA account yesterday for #AskAnArchivist Day. Check out the highlights: https://t.co/d4s5UuiRKg

— RutgersUnivLibraries (@RULibraries) October 5, 2017