Back in May of 2016, I had my first attempt at trying to bake from a historical recipe. (You can read about it here.)  Over a year later I decided to give it another try, this time with a different recipe.  In looking through old cookbooks, I stumbled across a Swiss Cake in an 1881 copy of Betty, the bishop's lady, or, Choice receipts from experienced housewives, published in Newark, New Jersey.

The description that reads, "This makes a good and inexpensive cake" really sold me.  The ingredients seemed normal for a cake recipe and they were all things that I had home.  It was perfect.
I collected my ingredients and measured them out as the recipe stated.  The recipe states to flavor with nutmeg or lemon, however, I am not a fan of nutmeg on its own so I added one and a half teaspoons of cinnamon and a fourth of a teaspoon of nutmeg.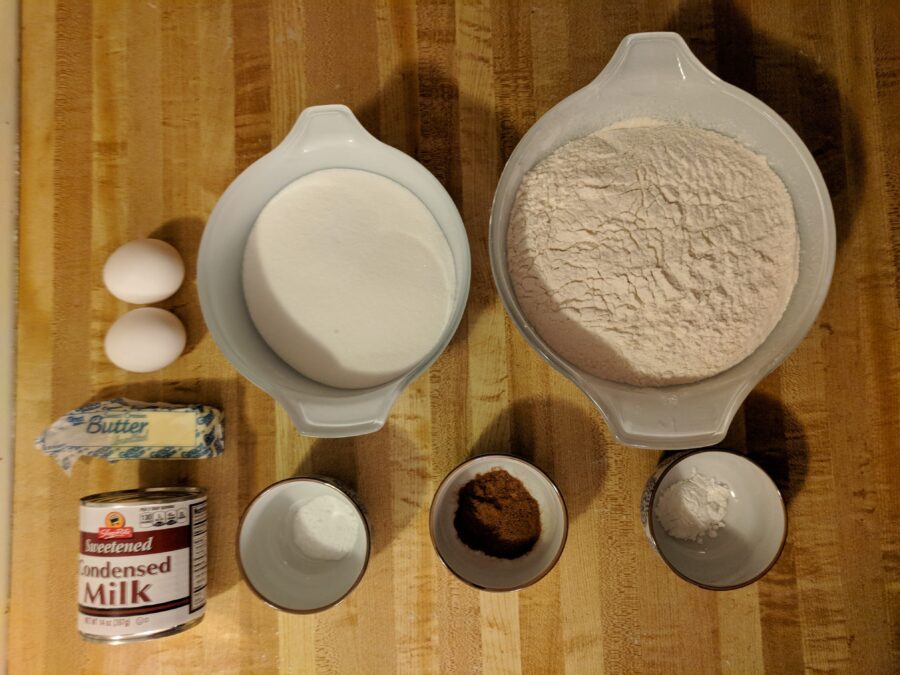 I creamed my butter and sugar, added my eggs and condensed milk, then slowly incorporated my sifted flour, cream of tartar, baking soda, cinnamon, and nutmeg.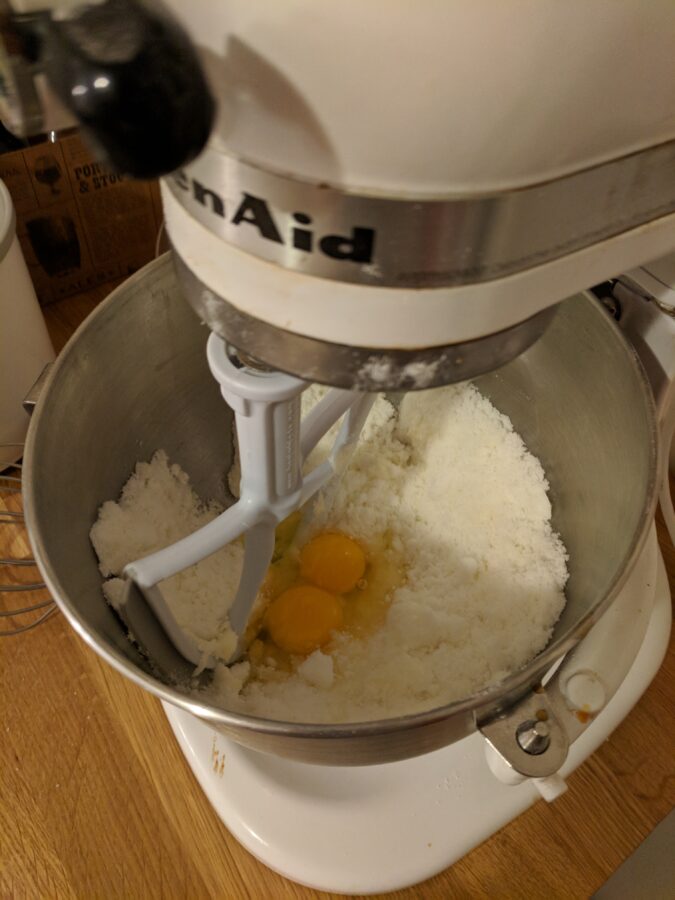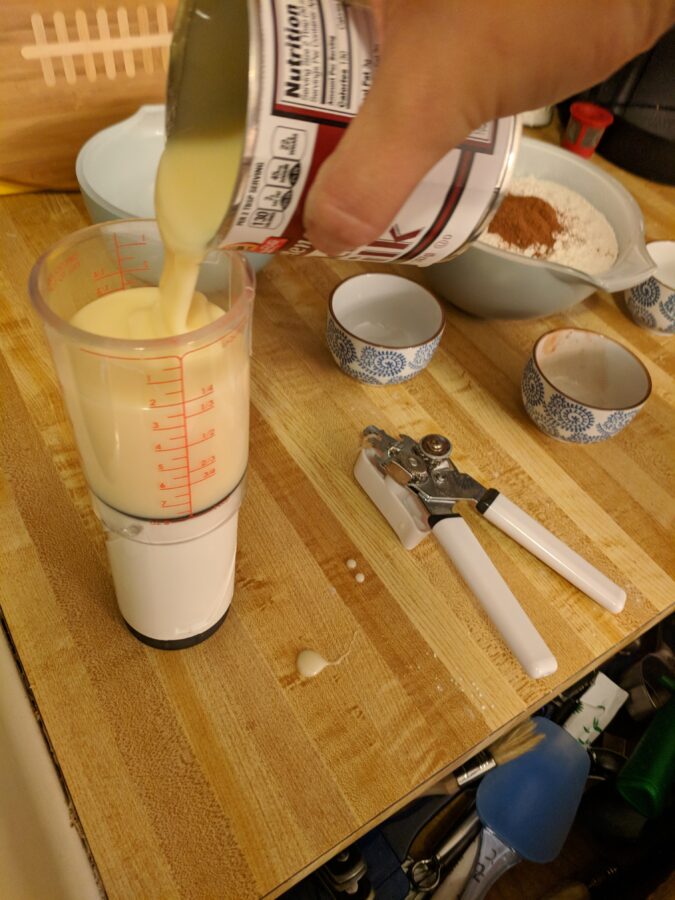 It was at this point that I realized my 21st century baking skills did not translate well to 1880's baking.  My batter was thick, too thick to be a cake batter, but resembled cookie dough instead.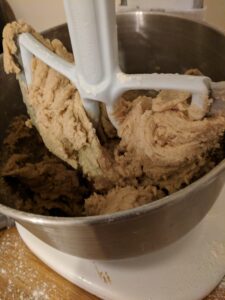 The recipe called for "sweet milk," in my modern mind that meant condensed milk, which is what I used.  But it turns out that "sweet milk" is just whole milk.  In older recipes "sweet milk" was used to differentiate from "sour milk" meaning milk that was left out to sour or in some cases it meant buttermilk.
The "batter" was made, it tasted good, but it did not seem like it would bake well as a cake.  I tested this theory by making a few mini-cupcakes. After 10 minutes of baking they were still raw on the inside, after 15 minutes of baking they were cooked though, but were rather dense and not very enjoyable.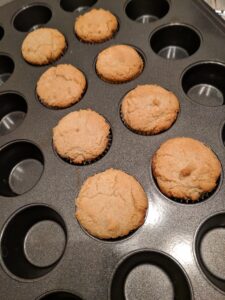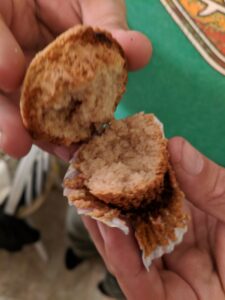 Since the "batter" seemed more like cookie dough to me, I made them into cookies instead.  They baked in 13 minutes, were soft, and rather delicious.  While I did not end up with Swiss Cake, I did get some enjoyable cookies.  Maybe my next attempt at historical baking will be more successful.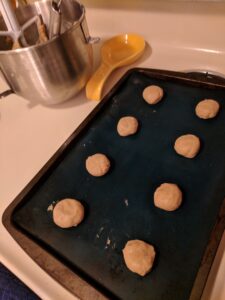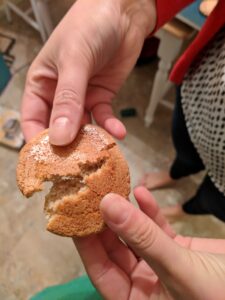 Swiss Cake Cookies
Ingredients
1/4 cup (half a stick) butter
1 and 1/2 cups sugar
2 1/2 cups flour – sifted
8 oz condensed milk
2 eggs
1 teaspoon cream of tartar
1/2 teaspoon baking soda
1 and 1/2 teaspoons cinnamon
1/4 nutmeg
Instructions
Set oven to 350 degrees.
Cream together sugar and butter.
Add eggs and condensed milk to the sugar and butter.
Combine sifted flour, cream of tartar, baking soda, cinnamon and nutmeg.  Slowly add to wet ingredients.
Once well combined, drop by rounded tablespoonfuls onto greased baking sheets.
Bake at 350 degrees for 13 minutes, rotating halfway though.
Enjoy!